NEWS AND UPDATES
05/31/20

Will Fedex Ever Catch Up?

I continue to try to get on the right side of shipping your orders in a timely manner, but I am still having issues with shipment arrivals to BRH. I have the Fedex Ground route driver under control now, but the actual Fedex Ground system is still having issues!

Today we received what was on schedule to arrive at BRH on Monday, which was the orders BRH received from 6am Tuesday until 6am Wednesday. Which mean Fedex was back on regular schedule. However order BRH received from 6am Monday until 6am Tuesday should have arrived Thursday or Friday due to the Memorial Day Holiday is now scheduled to arrive at BRH on Monday!

So, sorry for the delays that BRH has no control over!

Catching Up

This week thanks to the help of Ed Culbertson at the retail store shipping department, I can see light at the end of the tunnel! Ed helped with some shipping area clean up and order check in and packaging.

All of the Rapido and Intermountain back orders and advance reservations have shipped today. I am still working through the Walthers name train shipments. They just need to be sorted and shipped.

I have about 30 single item back orders as well to finalize. They are packed for shipping and just need to be processed. That should happen this week.

Upcoming Preorder Deadlines

June 1:Broadway Limited Preorders
June 1: Intermountain Preorders
June 1: Trainworx Preorders
June 1: Walthers Preorders
June 15: Rapido Preorders
June 29: Rapido Preorders
July 31: Walthers Preorders

New WalthersMainline HO Arrivals Selling Out FAST!

With all of the modelers using their extra spare time to improve their layouts it's no wonder new WalthersMainline arrivals are almost sold out upon arrival! We still have a few of all road names and road numbers on the latest arrival of EMD F7s decorated in popular business train schemes from the 1980s to today. Available with ESU sound and DCC as well as standard DC models, modelers love these special units, so order now for best selection.

CLICK HERE TO ORDER THE EMD F7's
Bachmann Delivers HO Scale Freight Cars

New and popular Bachmann freight car arrivals include 40' Wood Reefers, 40' Boxcars, Wide-Vision
Cabooses and Single-Dome Tank Cars. Always a great value, they all feature popular paint schemes, molded details,
metal wheels and E-Z Mate(TM) knuckle couplers. Order yours now!
CLICK HERE TO ORDER THE FREIGHT CARS
New Brekina HO Vehicle Announcements Include Popular VWs

Loaded with detail and featuring models used in North America and internationally, Brekina cars and trucks are
modeler favorites. In its most recent announcements Brekina is expanding its lineup of popular Volkswagen 1960s and 1970s vans, camper vans, cargo vans and pickup trucks. These are highly detailed models of some of the most
popular vehicles in the U.S., Canada and Mexico, many of which are still in use today. All feature authentic
decoration, chrome parts when appropriate, interior seats and clear windows. Even if you don't currently have
Brekina vehicles, you should add these 1960s and later
cars and trucks. Check out the new announcements and order now!

CLICK HERE TO ORDER THE VIEW ALL BERKINA ITEMS
---
05/24/20

Happy Memorial Day!

Delays Continue

It seems the overall world wide shipping system is still backed up now going on 90 days. This week again we have had inbound delivery delays from Fedex Ground.

For example, our delivery of 5 large boxes got split up with BRH only receiving 2 of the 5 which did not allow BRH to ship the over the weekend orders on Wednesday per the normal schedule. The missing 3 showed up on Thursday.
Also, the normal Wednesday shipment that is received normally on Friday is now scheduled for a Tuesday delivery partially because of Fedex being closed on Monday!

Also, BRH has not seen a USPS Postal Carrier since last Wednesday for our delay pickups for our customers package deliveries. So I have had to drop off USPS shipments, which is the bulk of how customers receive packages from BRH, at the local post office near the retail store. This process takes another 30 to 45 minutes out of each day to deliver pack my vehicle and unload each day.

However, with these delays, all received regular shipments that can be shipped have been shipped with the additional delays.

But, with these delays, it has not allowed time to sort through all of the back orders and advance reservations still so please be patient. I am working as fast as I can to get these all shipped to everyone!

I fully expect there to be shipping delays again next week due to the Memorial Day Holiday which will back things up by one or two days. This happens with most holidays.

Hopefully by the second week of June I should have everything caught up as sales are slowing down due to the warmer weather and everyone being able to do other things after the Covid-19 'stuff'.

New Retail Store Hours
Don't forget effective May 1st I have extended the store hours and days for you to visit. However, you no longer can just stop by you will have to make an appointment which is easy to do.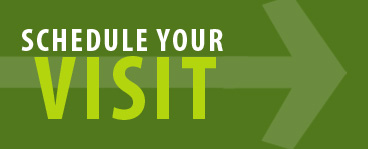 Sunday - Closed
Monday - 11am to 4pm
Tuesday - 11am to 4pm
Wednesday - 11am to 4pm
Thursday - 11am to 4pm
Friday - 11am to 4pm
Saturday - 11am to 4pm

Unfortunately do to the higher volumes of internet sales and since I am the only one that works at BRH at this time and with 98% of all sales up until this point of our 16 years in business, I have had to make this adjustment.

It is easy to schedule a visit, just click on the image to pick a time!

Remember, for best selection and prices, order online and pickup at the retail store!

Free Shipping Myth
This week I was told by several customers that they thought BRH offered free shipping.
Not sure where this perception has come from, but with our very very low pricing, we can not offer free shipping. We have this information noted throughout our website, store policy page and on the shopping cart. In fact, we would have to raise the prices 15% to 20% to cover the shipping cost to give you all free shipping.

Instead, we offer very low product prices and charge the actual cost of shipping to you all with no shipping cost markup. Also, we pass along the discounts BRH receives from the USPS and Fedex!

Several years ago I wrote an article for Model Retailer Magazine which was an industry magazine from the publishers of Model Railroader and Trains Magazines about the myth of 'free shipping'.

CLICK HERE TO VIEW THE ARTICLE

Last Week Summitt-USA Sale

Last weeks Summitt-USA sale went well and all items have shipped from Lake Charles, LA Friday and should arrive next week at BRH. Then the items will have to shorted and shipped to you all hopefully next week!



Upcoming Preorder Deadlines

May 31: Broadway Limited Preorders
May 31: Trainworx Preorders
May 31: Walthers Preorders
July 31: Walthers Preorders

Broadway Limited Announces HO Streamlined PRR K4 4-6-2

A must-have for steam-era Pennsy fans, the Paragon3 Streamlined K4 4-6-2 is an accurate replica of the streamlined steam locomotives that the Pennsylvania Railroad used to haul famous trains like the Broadway Limited. This locomotive was originally announced in 2016, but the manufacturer is now taking final orders for July, 2020 delivery. Reserve this detailed locomotive by May 28th.

CLICK HERE TO ORDER THE K4 4-6-2

Newly Tooled Classic Metal Works TraxSide HO Scale Vehicles In-Stock

If you are a modern-era modeler you will love the latest HO vehicles from Classic Metal Works. Based on modern prototypes from the 1990s on, these vans and semis feature die cast metal bodies and plastic parts.
They're decorated in typical business names suitable for use anywhere on the layout. New vehicles include a 1990s Sprinter Van and a Modern Semi Tractor with Van Trailer. The price point on these new vehicles will make you smile too! Get 'em on your layouts now!

CLICK HERE TO ORDER THE TRAXSIDE VEHICLES
New Kato HO & N Arrivals Include Locos, Sets and Passenger Cars

Fast-selling Kato HO and N Scale locos and cars have arrived. HO models include the Budd 73' Fluted-Side Baggage Car in Amtrak colors. N Scale arrivals include EMD SD70ACe and GE ES44AC diesels with DCC and/or sound, and the Silver Streak Zephyr set with DCC and interior lights. All of these models are sure to bequick sellers, so order now!
CLICK HERE TO ORDER KATO ITEMS

HO Scale P-S Diner Arrives from Rapido Trains

Based on cars built by P-S for railroads across the continent, the detailed Pullman-Standard Lightweight Diner from Rapido Trains is ideal for your customers' streamliners. The specific prototype was a 1954 car built for CN, but similar cars were used by many railroads. Car interiors varied with some configured as 40 or 48-seat diners or as 32-seat diner-lounges. The Rapido HO Scale models feature road name-appropriate interiorconfigurations. Cars are in-stock now, but some road names and numbers are sold out or in short supply, so get yours now!

CLICK HERE TO ORDER PULLMAN STANDARD ITEMS
---
05/17/20

May Overview So Far

Well, May is shaping up almost as busy as April 2020at the mid point of this month. Sales are up 10% over 2019 and up over the next highest volume month in May 2010 by 5%! Thanks for the support!

All shippable orders received from the warehouses and the manufacturers have shipped as I try to do each week.

There is still very high volume within the Fedex and USPS systems which is slowing delivery times at BRH.
For example, all the orders from over the last weekend normally would arrive and be sorted for shipment on Wednesday. This week these orders arrived on Thursday with some orders being delayed by yet another day because the large shipment was split by Fedex and some groups of items where delivered on Friday. So there was a two day hold up in shipping to you all.

With a lot of hobby stores still closed for both in store and shipping business, BRH has been open the entire time! Please keep that in mind since I am a one man operation with some shipping days being 16 hours long!

BRH has received a batch of InterMountain items Thursday and some long awaited Walthers Twin Cities Hiwatha Passenger cars with another group shipping next week to BRH. I need time to check in, sort, combine the two shipments and ship these orders. Also, there is a good amount of single item back orders that have arrived that also have to be sorted. There is also another batch of Rapido arriving next week as well.
Please be patient as I work through this back log.

One of the reason I am being able to catch up is that all Fedex deliveries now go to my home as they have been for the last two weeks. This move was made to allow BRH to receive the shipped to BRH orders some 4 hours earlier then via Fedex Freight. This arrangement was made with the Fedex Terminal Manager to help me serve all of our BRH better!

Also, as I announced in the last update, in order to visit the retail store you now have to select a time and date online. I had to do this because there have been too many visitors over the years that just come in to walk around and ask questions without purchasing. Kinda like the gang hanging out at Floyd's Barbershop in Mayberry.

While I love to meet and talk with everyone, these visits do not pay the bills. The internet sales do as they are 99% of the business. So to help me plan my days better this new policy is in effect.

With this new policy it does allow more opportunities to visit the retail store now 6 days a week from 11am to 4pm.

CLICK HERE FOR MORE INFO ON VISITING

Upcoming Preorder Deadlines

May 31: Trainworx Preorders
May 31: Walthers Preorders

Walthers Track HO Flex Track and Accessories are Arriving

You all have been eagerly anticipating the arrival of all-new WalthersTrack Code 83 track. The great news is Flex Track is now flowing in! Along with it, regular, insulated and terminal joiners are also available. With many of you working on your layouts into the warmer months, sales of the track are brisk and more is on the way!
Check out the listings at the link and order now!

CLICK HERE TO CHECK OUT THE FULL LINE OF WALTHERS TRACK

New Tichy HO Scale PRR Structure Kit Now Available

Tichy Train Group has released a newly tooled kit that's sure to be popular with all steam and classic-diesel era modelers. The new 1911 PRR Watchman's Shanty harks back to the era when railroads had all
kinds of buildings along their lines. This small building was a shelter for switch tenders while they waited for their need to arise. This design was used in many locations along the PRR and similar structures could once be found along other lines too. PRR had enough of these little buildings Tichy is offering them in six-packs for modelers who
need a lot of them. Parts are unpainted styrene. If you have steam-era modelers you need these kits in your store! Order now for immediate shipment.

CLICK HERE TO ORDER
---
THANKS FOR THE SUPPORT!