NEWS AND UPDATES

12/06/19
UPDATE 12/06/19 2pm - SHIPPING DELAYS

OMG----FEDEX IS REALLY HAVING SOME ISSUES
AFTER TALKING WITH THE GREENVILLE, SC TERMINAL MANAGERS
EVERY TRACKING NUMBER LISTED BELOW IS SITTING IN CHARLOTTE.
IT SEEMS THEY HAVE TRAILERS THAT HAVE NOT BEEN UNLOADED WHICH UNFORTUNATELY INCLUDES ALL OF THE OPEN ORDERS FOR THE MOST PART.
I AM HOPING THAT THEY WILL ARRIVE TOMORROW, SATURDAY

SORRY FOR THE DELAY BUT THE DELAY IS BEYOND OUR CONTROL
-----------------------------------------------
UPDATE 12/06/19 7am - SHIPPING DELAYS

IT USUALLY TAKES SHIPMENTS ABOUT TWO BUSINESS DAYS TO REACH BRH FOR OUR SUPPLIERS. HOWEVER THIS WEEK CONTINUES TO BE A CHALLENGE.

THE FOLLOWING ARE FEDEX TRACKING NUMBERS SO YOU ALL CAN SEE THE DELAYS.
CURRENTLY STUCK IN CHARLOTTE SINCE WEDNESDAY
132466344489
132466345110

SCHEDULED TO BE DELIVERED TODAY
132466348267
132466348278
132466347396
132466347878
132466347889
132466346702

THE SHIPMENTS BRH ARE WORKED THE OLDEST FIRST TO SHIP TO YOU ASAP
DELIVERIES HAVE BEEN ARRIVING BETWEEN NOON AND 1PM. THEY HAVE TO BE SORTED, COMBINED AND REPACKED TO SHIP TO YOU ALL THAT HAVE OPEN ORDERS FROM THANKSGIVING AND THIS WEEK.

WE ARE WORKING AS FAST AS WE CAN TO GET YOUR ORDERS OUT TO YOU.
SORRY FOR THE DELAY BUT THE DELAY IS BEYOND OUR CONTROL

---
12/05/19

UPDATE 12/05/19 - SHIPPING DELAYS
DUE TO THE HIGH VOLUME OF BUSINESS OVER THIS PAST WEEKEND IT SEEMS THAT
FEDEX GROUND IS CURRENTLY ABOUT TWO DAYS OFF WITH THEIR DELIVERIES TO BRH.
ON TUESDAY WE ONLY RECEIVED A SMALL GROUP OF BACK ORDERED ITEMS NO REGULAR DELIVERY. ON WEDNESDAY WE DID NOT RECEIVE TUESDAYS ORDER. IT SEEMS THAT IS STILL SITTING IN CHARLOTTE. ITEMS SCHEDULED FOR A WEDNESDAY ARRIVAL OUT OF SIX BOXES EXPECTED, ONLY ONE HAS ARRIVED.
AS OF THIS UPDATE, THIS MEANS THAT THE SCHEDULE ARE OFF BY AN ADDITIONAL COUPLE OF DAYS.
---
11/24/19

Thanksgiving Retail Store Hours!

This week the retail store and phone hours will be:

Monday - By Appointment
Tuesday - 11am to 4pm
Wednesday - 11am to 4pm
Thursday - CLOSED
Friday - By Appointment
Saturday - By Appointment
Sunday - By Appointment
I will be working the entire time from Thanksgiving and through the weekend as I concentrate on the web side of the business by processing the huge over the holiday internet sales.

The retail store and phone hours will start again on Tuesday 12/3

Pre Order Deadlines

November 30: Walthers Preorders
December 2: Bluford Shops Preorders
December 31: Intermountain Preorders

Just In Time for the Holidays: WalthersMainline HO Modernized 40' AAR Boxcars

Colorful, classic railroad schemes and flashy logos of popular railroads are you may want for adding interest to
your train consists. WalthersMainline HO Modernized 40' AAR Boxcars offer consumers just that and more! Based on modernized WWII-era cars modified to meet 1960s-adopted safety standards, these cars are perfect for use with 1950s and later diesels.If you like WalthersMainline Chopped Nose or new High-Hood EMD GP9 Phase II, NW2s as well as WalthersProto(R) EMD GP35, SD45 and F7 diesels and other 1960s to 1980s diesels will want these
era-appropriate models. Modelers are keen on cars with no rooftop running boards and short ladders and these modernized cars fit the bill. IF you are a detail oriented modeler you should add these cars with their
classic railroad names and colorful 1960s and 1970s decoration. In addition, new UPS(R) series cars are also available in two schemes. With their affordable price point these cars make great gifts!

TO ORDER




More Popular HO GE ES44ACs Coming from Broadway Limited

New Paragon3 GE ES44AC diesels are perfect for all of the modern-era HO Scale modelers who love mainline trains. Broadway Limited has announced new road numbers and schemes on these locos, which will appeal to modelers from coast to coast. All sound and DCC equipped Paragon3 HO locomotives feature a smooth-running mechanism and compatibility with the Rolling Thunder layout subwoofer system.
These diesels will be here in December - order now for best selection.

TO ORDER




New Busch HO Vehicle Arrivals Include North American Favorites

The latest vehicle arrivals from Busch are perfect for your street scenes. New arrivals include fast-selling GM
Fishbowl Buses, 1956 Chevy Corvettes, 1950 Chevy Pickups and American LaFrance Fire Trucks and more!
Get these detailed, injection-molded beauties on your layouts today!

TO ORDER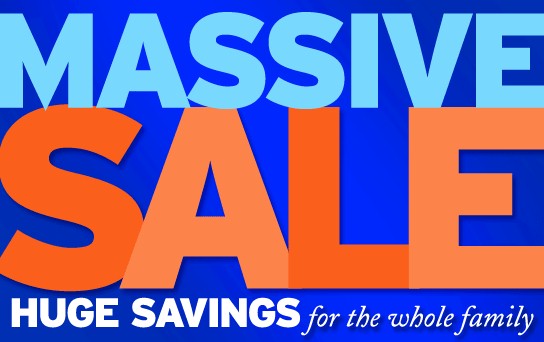 SAVE UP to 95% OFF MSRP

OVER 3,000 ITEMS ON SALE!

No Coupon Codes Needed
Includes New Arrivals!

ALL ORDERS PRIOR TO 11/18/19 9pm
can not be adjusted to the sale prices!

Sale Ends
11/27/16 9pm

CLICK ON THE LOGO
TO ACCESS THE SALE!


HAVE A GREAT THANKSGIVING!!
---
11/16/19

New Retail Store Hours Have Started!

Many of you will be happy with the changes to the retail store hours.

Monday - By Appointment
Tuesday - 11am to 4pm
Wednesday - 11am to 4pm
Thursday - 11am to 4pm
Friday - 11am to 4pm
Saturday - 9am to noon
Sunday - By Appointment

As always I work outside of these hours on shipping your orders to you as soon as possible, updating the website, answering email question and much more!

October Sales!

October sales where up again 67.5%!!!! November is tracking the same at this point.

Miniature World of Trains™ Update

The MWOT™ Team will be at the Roper Mountain Rd location again this Monday with the General Contractor, Architect and the Panasonic A/V Team from Panasonic to review the next steps for PHASE I of the Miniature World of Trains™.

New potential investors are welcome to come at 1pm to meet a get a informal project overview for possible your investment. The location is 401 Roper Mountain Rd Greenville, SC across from the Roper Mountain Science Center

INVESTMENT INFO




MORE INFO ON THE ATTRACTION OR HOW TO INVEST, DONATE, VOLUNTEER OR WORK AT MWOT™




Last 3 Days On Line Sale!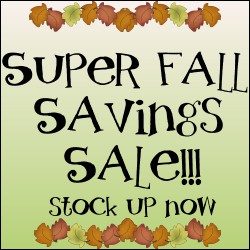 Over 3,000 Items On Sale
Sale Ends Monday at 9pm!

Click On The Sale Logo To See The Sale Items!

Upcoming Preorder Deadlines

November 18: Atlas Preorders
November 20: Rapido Trains Preorders
November 30: Walthers Preorders
December 2: Bluford Shops Preorders

Order New HO and N Arrivals from American Model Builders Now

The latest LASERkit(R) deliveries from American Model Builders will appeal to all HO and N Scale modelers. In HO, modelers of the Gulf, Mobile & Ohio will love the new wood caboose kits and all modelers will be interested in the Crated Diesel Engine - Generator Load 2-Pack. These laser-cut wood kits feature precision-fit parts and the cabooses include decals. N Scale modelers will be keen on new trackside structures including a Gandy Dancer's Shed 2-Pack, Branchline Depot and Standard Water Tank. Make sure you get these cool new kits!

TO ORDER American Model Builders




Broadway Limited Announces New Release of HO GE ES44ACs for the Holiday Rush

Oone of the most popular HO Scale diesel locomotives on model (and prototype) railroads, the GE ES44AC! Just announced wearing the best selling schemes and new road numbers, these units are easily sold to customers looking for additional units for their GEVO diesel fleet and other modern-era modelers. Since railroads regularly pool power, all road names are seen across the country, so all modelers everywhere in North America love them!
Order yours by November 21st for best selection!

TO ORDER