NEWS AND UPDATES
11/20/22

Pre Thanksgiving!

Time change complete back to Standard Time!
As of this update sales continue to be slow, even emails and calls to BRH are down, but historically after the 2 year election cycle things should improve based on historical sales history. With the economy and the world wide shipping and inventory levels being screwed up still, BRH recommends placing your order in advance of when you think you will need it. This is not a sales pitch, it is a fact of life currently. It has been this way since 2010 just worse each year!

Holiday Shipping

The holiday shipping schedule has started this week it seems. There is already a 2 day delay for shipping to BRH this week. Order shipped from the Milwaukee warehouse which should have arrived at BRH Late Friday are still in route to BRH as of this update.

So if you ordered from 11/11 6am until 11/18 6am your order is affected:
Here are the inbound tracking numbers from FedEx to BRH

11/16/22 shipment
Detailed Tracking (fedex.com)
Detailed Tracking (fedex.com)

11/17/22 shipment
Detailed Tracking (fedex.com)
Detailed Tracking (fedex.com)
Detailed Tracking (fedex.com)
Detailed Tracking (fedex.com)
11/18/22 shipment
Detailed Tracking (fedex.com)
Detailed Tracking (fedex.com)

11/16 should have arrived 11/18 and 11/17 should have arrived at BRH 11/19.

We come to holiday shipping. It will only get worse from here on until mid January.

BRH processes each group of shipments as they arrive just after they arrive in the order they are received.

Warehouse Shipping Schedules
As of this update we only have a schedule from the Easton Warehouse:
Open 8-4 on the following Sundays: 11/20, 11/27, 12/4, 12/11, and 12/18
Past 5pm Monday-Thursday - no set hours, we'll be here as needed (or as long as we can stay upright)
Closed: All Saturdays

Fedex and UPS Holiday Schedules
UPS is closed 12/26/22 and 1/2/23, FedEx is open 12/26/22 and 1/2/23
BRH Holiday Shipping Schedule

Can be found on our holiday schedule page
CLICK HERE
---
Happy Halloween!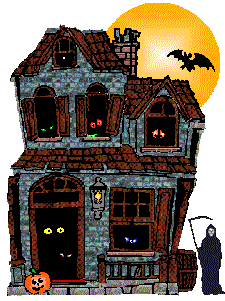 10/30/22
Wow, It's Slow!

Since our 19th Anniversary started at the beginning of October online sales have stalled out for the last two weeks. While there are several reasons for these, the economy, lack of product availability, supply chain issues and the up coming mid term elections, BRH continues to chug along.

As with every 2 year national election cycle, sales slow down. This year is no different but it does seem to be slower then in the past 19 years!

Shipments from the warehouses seem to be arriving with three days of ordering now. For example, the orders placed on Monday at the warehouse are arriving late Wednesday. They are processed for shipping and leave BRH on Thursday. However, we expect this to change for holiday shipping.

Holidays Coming

Don't forget that the shipping schedules will be changing starting with the Thanksgiving weekend and will not get back to the current "normal" shipping schedule until around January 15th 2023. So plan accordingly.

Not Much Coming In
The lack of product and new releases coming in continues.

While BRH sales are slow, product announcements and new items have slowed as well. New products have arrived and are selling out quickly at the wholesalers so keep this in mind. Do not hesitate when you see an items listed as in stock since availability is very very "skinny" right now. So order these items since supply chain issues and prices continue to be an issue.

Drop Shipping

Someone has been reviewing BRH online with one star reviews stating the BRH is a Drop Shipper. If that were true then my BRH life would be a lot easier.

Not sure why this "person" thinks that as it is not correct at all.

Since BRH has over 350 manufacturers and 3 warehouses where we can get the product listed on our website from for our product database search page, it is impossible to Drop Ship.

All of our customer orders items are shipped to BRH at no cost to our customers and all items from all of our customers orders come from all sources to BRH from around the world for sorting and combining to create shippable customer orders within 3 to 7 days from the date you order.

Drop Shipping is not possible under this scenario!

The way BRH has operated for the last 19 years offers you, our customers, the lowest possible prices and best product availability at the time of your order.

So again, BRH is not a drop shipper.

Database Updates

Just as a reminder, BRH updates its product database every weekday by 8am. BRH combines the over 350 manufacturers and 3 warehouses into one product database to offer you, our customers, the best product availability each day. These 140,0000 +/- items in the product database are part of the static database. BRH receives the over 350 manufacturers and 3 warehouses information for the BRH updates once a weekday by 6am.

In most cases the product availability is accurate throughout the day. Quantity is another issue. At 8am the database is accurate with "At Least One Or More Available At The Warehouse". But at 8:01am this could be incorrect. Sometimes BRH does not find this out until the over 350 manufacturers and 3 warehouses send BRH a shipping confirmation later the day the order ships to BRH.

BRH transmits your customer orders each weekday at 6am to our suppliers and usually we know by 9pm each weekday what is shipping to BRH from your order. If there is an issue, you will be notified via the BRH Cart32 shopping cart email. This is the only notification you will receive if this occurs.

So, with the largest model railroad product database in the world and how we update that database, in stocks and out of stocks can occur throughout the day. However, most of the time there are no issues. BRH does not have control over that. BRH does have a good fill rate for orders but with the supply chain issues there is not a much product available for you to purchase. This has been an issue since 2010 and seems to be getting worse.

BRH does not have the 140,000 +/- items in our retail store / shipping department. If we did, we would have a Home Depot sized building and many employees to fulfill your orders. In fact, currently, I am the only employee at BRH. But with the current volumes of sales, there are no issues with processing orders the day they arrive for shipment they ship to you the next business day after arrival at BRH shipping.

If you have a question, please email me at contactus@blueridgehobbies.com

However, I can not check product counts at our suppliers for each order prior to your order. If I have a question about availability, I will check before I transmit the order to the suppliers.

I do the best I can with the tools I have.

.CSV Files
During the last update two weeks ago I mentioned that BRH was having some database update issues. Well, the shopping cart server company for some unknown reason changed to upload format to a Pipe delimited format without any notification from them to BRH. Since returning from vacation two weeks ago it seems the issues we had are no longer and issue and all systems are running at optimal levels.



Miniature World of Trains™
Just spoke with CEO Kelly Orr the other day and I will be updating everyone via a project funding special update email coming soon so please open that email when it arrives!
---
10/09/22
Website Issues

After returning from our shortened Hurricane Ian vacation to Walt Disney World when firing up the BRH computers our main CPU was having a very very hard time booting. It finally did boot up but was very very slow. So we started the back up store computer and where up and fully functional on Friday with this CPU.

Then on Monday our main printer was having issues not reading the ink cartridges. This situation could not be resolved. Luckily I had a back up printer in my Denver, Front Range and Rocky Mountain Railroad (DFR&RMRR) layout room which is now the new BRH retail printer. So all is fine there!
With the Tuesday product data base / sale update I found that the update did not upload. I tried all 5 computers I had access to and nothing worked!
In contacting Cart32 where our shopping cart is located it came to my attention that for some unknown reason our .csv files that we have used for 19 years suddenly changed from a comma delimited format to a pipe format. Not sure way this happened!

We finally got that fixed and we uploaded the update but then found that both the MSRP and BRH Price where showing $0.00! Not sure why that happened. This was corrected as well.

So, all software and hardware issue have been resolved as of this update!
Sorry if you experienced any issue at the beginning of the week.
Celebrating 19 Years

BRH started as a thought in 2003 since I could not find a location close to Greenville, SC on par with Caboose Hobbies in Denver, CO that was my hobby store when I lived there for 15 years!

From 2003 to 2004 BRH had a small product database on line until 2005 when the full website went live with about 130,000 products! The retail store was still a ways off as the new shopping center called Greenridge was being built. It was scheduled to open in 2007.

Website sales where going strong the first 2 years when we decided to back out of the Greenridge lease before we moved in as the lease required BRH to give the Greenridge owners a percentage of the website sales. Since the sales for the website where very strong, we decided not to move forward with the lease.

It was decided to find a small location that did not have the website fee so in 2007 BRH opened its first physical location on N Pleasantburg Dr.

BRH retail was very very busy open 7 days a week along with the very very strong internet sales. The store was so successful we out grew it in the space of two years when BRH moved across the street into a store front 4 times the size of the first store just as the 2008 financial crash was taking hold. Still sales remained very very strong on the internet side while retail was holding on. However, in 2011 it was beginning to get harder and harder to get enough sellable product to stock the retail store!

So in 2012 BRH moved back across the street with a smaller store but still bigger than the original store. Internet sales where still 99% of overall sales but retail sales continued to slide while the internet was thriving.

From 130,000 products with 90,000 of that to sell on any given day to about 60,000 items to sell in 2015 the retail store had to stink again while the internet shipping department swelled.

Fast forward to today. Now there are only about 35,000 items available each day and with the Covid shutdown and the current state of the economy only the shipping department is open at this time. So for the majority of our customers nothing has changed. Over time, even some of our local customers has switched to shipping due to gas prices and travel distance. Also, there has not been much in the retail store since product availability on even the every day products like track and scenery is very inconsistent.

BRH is planning on reopening the retail store inside the Miniature World of Trains in 2023 so you can again come to the retail store.

For now, BRH is not planning on closing despite the economy issues as long as there is product to sell and model railroaders to by the product.

Thanks for all of the support over the last 19 years!
----------------------------------
Don't forget to check out the anniversary sale!
---
10/02/22
Hurricane Ian Update

BRH was missed by the heavy rains and winds by a mere 10 miles or so. No damage on site other than some leaves and twigs spread all over.

It does look like the Fedex delivery that was due Saturday is delayed by a day. The route the truck takes from Chicago to Charlotte then Greenville is in the heavy rain and wind zone for Ian. Most likely the shipment will arrive on Monday now.

Midwest Cork Price Increase
Some time ago Midwest changed their shipping policy. For years Midwest shipped us freight pre paid, now they are shipping FOB. It turns out inbound shipping to us runs about 20%. What Midwest has done, is keep the MSRP the same but passed on a 20% increase in our cost. As a result we must change our discount on Midwest products. This is effective immediately as we have already been paying the inbound freight costs for some time. Woodland Scenics HO foam track bed retails for about what Midwest HO cork costs you under the new pricing structure. I apologize for the short notice, but this change in policy has to be made.
---
---
THANKS FOR THE SUPPORT!