NEWS AND UPDATES

11/28/21

No Update Last Week!

Sorry about the lack of an update last week I was just to busy to get'r done! Which is a good thing!

Shipping Delays

Considering what is happening at the West Coast ports and the over trucking situation around the USA up until this point the in bound shipping to BRH has been fairly consistent. There have been some delays on a few packages shipped to customers from BRH via the USPS, all in all it has been manageable.

However that changes each year during the holidays.

Case in point was Wednesday's order sent to the Milwaukee warehouse at 6am. It was not processed until Friday. Also, the orders from Thanksgiving day where not processed in the order they were sent. So the earlier in the day order was not processed while the later in the day order was processed along with a back order leaving the 6am Thursday order just sitting there. Hopefully it will be processed Monday.

What does this mean? Delays in BRH receiving the product from Milwaukee by an additional two days. The explanation was high volume at the warehouse. Counter to that is the Easton warehouse which processed the Friday 6am order by 9am and we had a tracking number by noon on Friday.

With all of this said, this time of the year is usually is shipping mess and does not straighten out usually until around January 15th.

BRH is shipping 7 days a week when there is product to ship to you. Fedex and UPS are on peak season shipping at this time effective yesterday.

Lack Of Product

The lack of product is evident on our product search database. There is not a lot of product available each day and a lot of items are selling out.

The last time we saw product flying of the shelves at the warehouses was back starting in November 2016. With the supply chain issues, lack of electricity causing shutdowns of some Chinese factories, BRH does not see any relief to the situation anytime soon.

Refresher On The Product Search

About two weeks ago BRH updated the personal input information questions on the shopping and some of you are not reading the questions and answering questions incorrectly.

One big issues is the question "Since your last order is your address new?". If you answer NO the system is not designed to update the address from any previous order, even from 17 years ago. So your order could ship to the old address. BRH has had several orders that wound up going to old address. Luckily most shipments whined up coming back to BRH and have to be reshipped to the customer at the customers expensive.

Also, the order of the questions is different. So if you use auto fill for forms your answers to question will be wrong which can lead to issues in order processing.

BRH has been receiving a lot of calls about orders not processing and the reason is the questions are not answered properly causing an error(s).

Also, there are two new questions about the Miniature World of Trains™ that need to be answered.

So, please read the personal information questions and answer them appropriately.

Cyber Weekend!

Friday night started the Cyber Sale.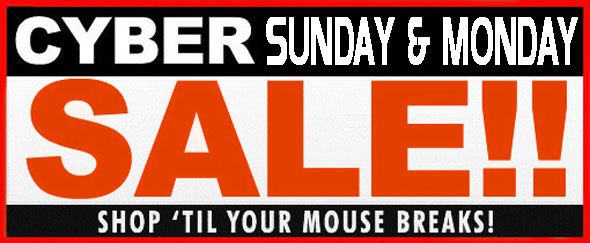 The deepest discounts of the year on all in stock items!

CLICK HERE FOR MORE INFO


Miniature World of Trains™ Update




The MWOT™ continues to move forward with 3 new potential leased locations located in different areas of Greenville, SC. All of the corporate paper work has been filed and all we need to do now is secure on of the three location

This week we will be sending out an email to you all about the project and our needs. Please take the time to open that email and read the information about the project.

There are new and updated videos about the project on the MWOT

CLICK HERE FOR THE YOUTUBE CHANNEL

Hopefully you can help the project in some form!

CLICK HERE FOR MORE INFO

New Walthers Trainline Train Sets Now Shipping

New Flyer Express Fast-Freight Train Sets are ideal for getting
customers started in the hobby of model railroading. Sets include
everything necessary - a smooth-running, reliable EMD GP15 diesel
locomotive and rolling stock with Proto MAX(TM) metal knuckle
couplers for durability; an oval of easy setup Power-Loc(TM)
Track, power pack and complete instructions. These sets are in-
stock and shipping, order now to capture holiday joy!

CLICK HERE TO ORDER

New WalthersMainline HO Arrivals are Great Fleet Builders

New WalthersMainline 72' Center beam Flatcars and 50' 100-Ton 4-
Bay Hoppers are the latest arrivals if you want cars
from the 1970s-and-later. 72' Center beam
Flatcars are favorites of the lumber and building products
industries. This run features opera window or standard center beam
as appropriate for each road name. 50' 100-Ton 4-Bay Hoppers were
widely used as huge coal mines opened up in Wyoming's Powder
River Basin and are still in use for hauling a variety of
commodities and work train supplies. All of these cars have
features modelers love such as fine decoration, turned-metal
wheels and Proto MAX(TM) metal knuckle couplers. Some road names
are already sold out and others are in short supply. Order yours
now for best selection!

CLICK HERE TO ORDER THE CENTER BEAM CARS

CLICK HERE TO ORDER THE 100 TON HOPPERS
---
11/13/21

Prepare For Holiday Shipping!

This says it all!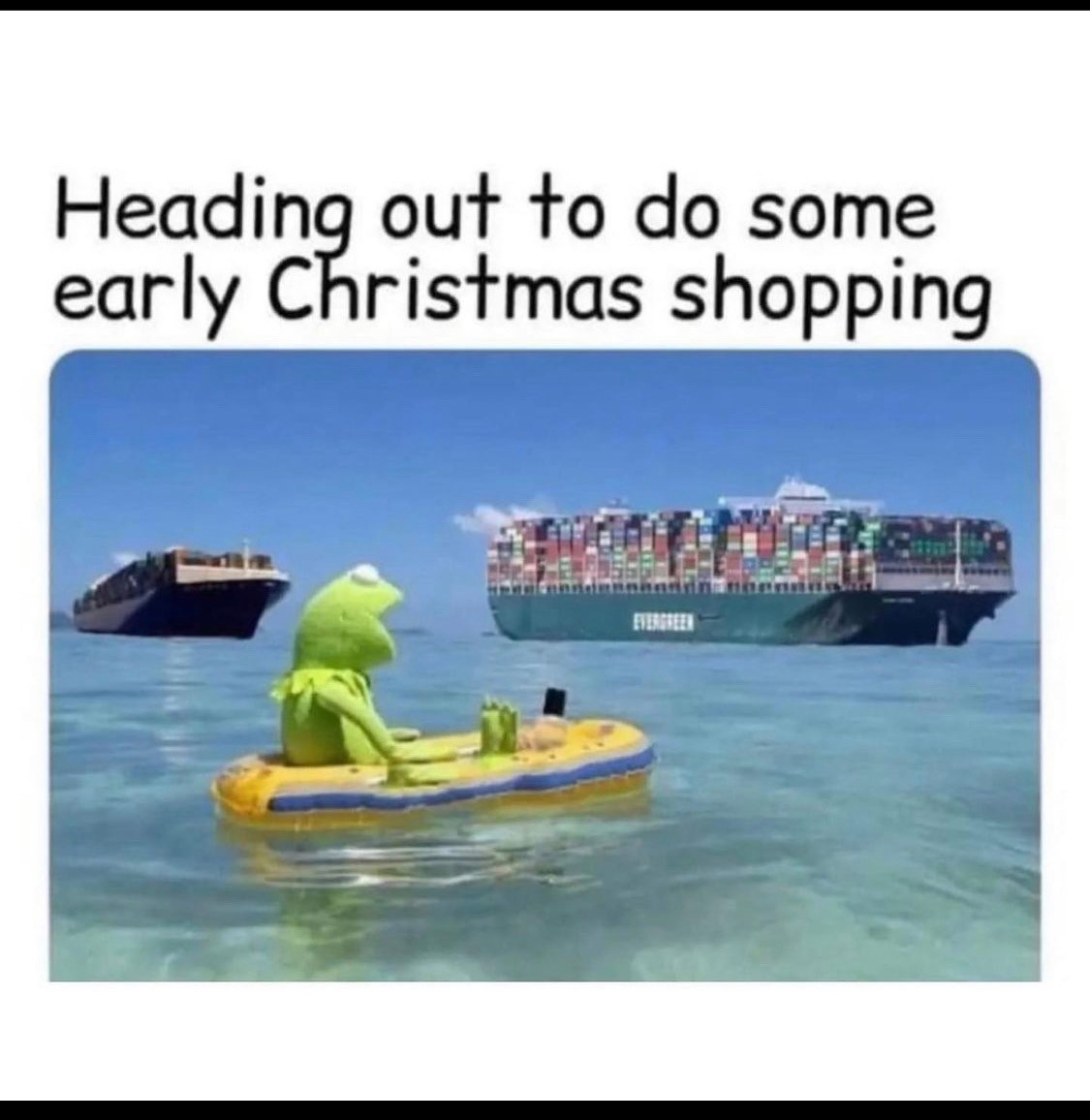 Just keep in mind that all of the shipping services we use, USPS, UPS and Fedex will be closed on Thanksgiving when then will add an additional day of shipping of products coming into BRH and leaving to you all. So the current inbound shipping that is running 5 to 7 days will increase to 6 to 8 days.

It will revert back to Covid norms until about the 15th of December when deeper shipping delays are expected. So again, let me remind you to order this week so you have what you need out of current available stock for the Thanksgiving weekend.

Welcome to holiday shipping!


Miniature World of Trains™ Returning

With the reboot return of the Miniature World of Trains™ slated for the holidays 2022, updates on MWOT™ will come directly from MWOT™ starting on Monday.

Also, if you want to become an Investor or Donor to the project you can do so along with your order via the Blue Ridge Hobbies™ shopping cart starting this week. Investment or Donations will be processed by Lilliput LLC dba Miniature World of Trains™ the starting next week.

Also we need help to build MWOT™.

Volunteers and eventually page employees are needed to create this wonderful venue.

There is a ton of information about this exciting return on the secure Miniature World of Trains™ website.



---
11/07/21

It Slow This Coming Week
While the last three weeks have been very very busy via the online sales and with in store visits, this coming week is looks a bit slower.

A lot of back order items are arriving and are now listed in the Product Database so get your order in while there are supplies.

Keep in mind supplies are limited and sell on a first come first served bases.
Lost Then Found!
We have recently news reports have stated that shipping containers in the Los Angeles area that
are being 'parked' and left unattended are being stolen. This is because shipping warehouses
are full because there are not enough trucks to ship merchandise from the warehouses to the end users.

From Rapido on 11/03/21:
We have just been informed by our carrier that a trailer containing shipments destined for two of
our US distributors has been stolen. It contains the HO scale Procor tank cars and the remaining N scale CP FP9 locomotives.
While the trailer was stolen while it was still in Canada, it is certainly possible that they will try
and bring it across the border and then sell the product to one or more of you.
He thus wanted to warn you about this, and ask that if anyone does come to you with a suspicious
offer to please immediately contact your local police.
From Rapido on 11/05/21
We have good news! The stolen trailer was found this morning with all of its shipments inside and intact!
We have performed a thorough inspection of the product contained within, and there was virtually no damage to any of the product.
All of us here at Rapido wanted to thank you for your kind wishes and for your offers of help!
We really appreciate it, and are thankful that we have such a terrific dealer network out there supporting us.
Those of you who receive our product from the two distributors will still be getting your
product from them, but it may take an extra couple of days for them to receive the shipment.
From Dan Garcia

Supply Chain Update

According to some information I researched the other day, the supply chain issues at the Ports of Los Angeles, Long Beach and Vancouver Canada continue.

It seems that there is not enough capacity in the system to handle all of the goods arriving in the USA!
This past week I heard an interview from a Toyota representative who did some research on the supply chain issues.

He stated that each day the Port of Long Beach off loads 18,000 containers per day on average. As of four days ago
there are 70 ships anchored off the coast of California. Each ship carries about one thousand
40' containers. There are 29,000 containers waiting to be off loaded according to news reports.

So with time to dock ships and clear ships from the port there is a lot of time there as well as the
shortage of trucks and inter modal cranes available, plus the lack of trucks
to deliver to warehouses and the shortage of rail cars, you can see why there are issues.

Plus, with all of the containers 'stuck' here is the USA, there are none going back to China.
Also, the USA is not shipping a lot of goods back to China and other Asian ports. It is one big mess!

In addition, the Chinese are having electrical power generation issues. Not enough
coal fired plants to service the industries and cities. China is building more and more
coal fired power plants according to news reports but not fast enough!
So look for more lack of product from Atlas, Bowser, Bachmann, InterMountain
and others that make product in Asia, to continue to have issues with product availability.

It is a vicious cycle with no end in sight!

On the other side of the Atlantic it seems the with most lock downs ending manufacturers like
Peco, Faller, Noch, Busch and others are catching up since there are no real delays in the Eastern US ports.
InterMountain
Over the last 3 weeks I have requested an update from InterMountain on the status of all of the back
orders and advance reservations some of you have. As of this update we have not received a response which is not a good thing.

I will keep trying to get an update!

Inventory Reduction Sale

Don't forget about the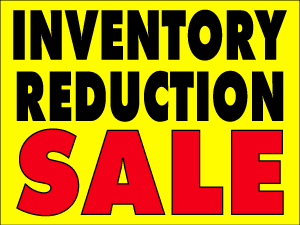 Everything in the retail store is being sold at cost.

Still plenty of items left!

To view more information about the sale




Time Change Sale

Final Days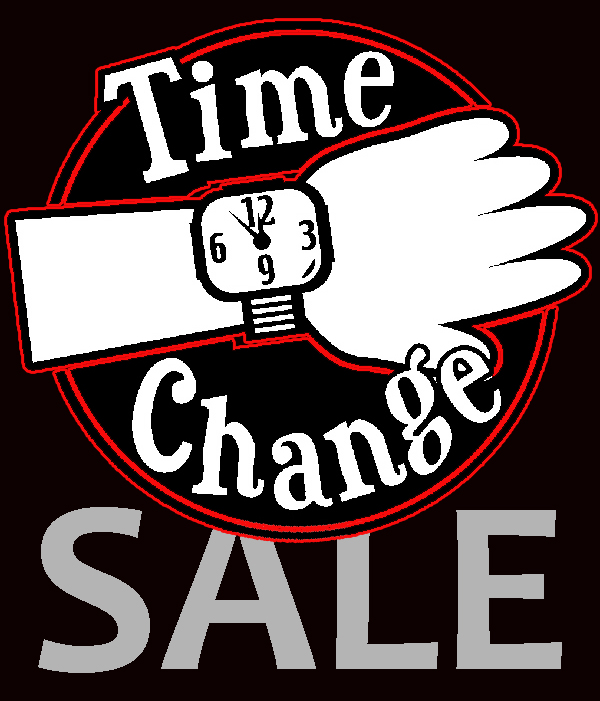 Over 3,700 Items On Sale!

To view more information about the sale


---
---
THANKS FOR THE SUPPORT!