NEWS AND UPDATES

06/20/21
HAPPY FATHERS DAY

Where's The Product That I Ordered

Some of you have been asking about your back orders and advance reservations so I decided to give an update as to the biggest offenders for taking a long time getting the products you have ordered to you. Covid aside, here is the list manufacturers with long long wait times.

Con-Cor (we are no longer taking orders for this manufacturer)
Atlas
Bowser
Intermountain Railway
Lionel
NJ International
Merten
Accurail
Peco is trying to catch up and we do not have much on back order right now however the UK has again extended the Covid shutdown another 30 days.

Please be patient!

Price Increases Starting To Show Up

As I stated in recent News and Updates, model railroading prices (along with everything else in the world today) are going to go up. Case in point, Woodland Scenics is having a price increase effective 7/1/21. Not all items are changing, the attached list is just the items going up in price - most are significant. If you want to beat the price increase place an order now. Woodland is not back ordering at the current price so orders will be fill and kill. Price list is attached showing both the old and new price as well as the percentage increase.

Also on Thursday Atlas' recent notice advising a temporary shipping container surcharge on Dealer/Distributor invoicing has been rescinded.

In light of recent Atlas supplier price increases caused by rising raw material costs, labor, and exchange rates, as well as the increase in shipping container costs, the following pricing policy is being established for N, HO and O track and accessories.

Atlas will increase All Scales Track & Accessory prices an average of 10%, effective July 2021.

Atlas stated that they will be canceling all distributor and dealer back orders on track and accessories and giving only one opportunity to order at current prices for in-stock products. Atlas reserves the right to adjust or cancel order quantities based on availability. All orders must be received by 12:00 noon on Friday, July 2nd, no exceptions.

Atlas will begin shipping orders as soon as possible. Once shipments are completed in July, any open track and accessory orders will be cancelled and new dealer/distributor orders will need to be placed and confirmed by Atlas.

BRH has contacted our wholesalers about this Atlas update and BRH is awaiting a response as to how the track and accessory cancellations will be handeled. As of this update Atlas rolling stock, locomotives and vehicles are not affected to our knowledge.

We are getting price increase notices from many suppliers, we'll due our best to keep you updated.

Milwaukee Warehouse Power Outage
It seems that over night Thursday some bad storms rumbled through Milwaukee that knocked out the power and internet at the warehouse around 4am according to our sales rep there.

With date, the normal 6am order from BRH customer orders from 6am Tuesday through 6am Friday could not be transmitted.
BLI MAP Policy Update

BRH had several customers email us regarding the new BLI MAP policy.

Here is what they had to say:

I read your latest newsletter about the MAP and I agree, BLI is being obstinate and doesn't seem to care.

The sad thing about this is that BLI gets the same amount regardless of what you sell the product at. Higher selling prices will simply mean reduced volume and less money for BLI. That's basic econ 101. As for wanting to maintain the image of high quality by high prices, that doesn't work either as you mentioned in your newsletter.

MAP pricing kills distributors / shops. I see it all the time with landscaping equipment. Hold your ground and drop em if need be. Keep up the good work!

Owners and enthusiasts like you, especially with your great communication on shipping issues and what's going on in the industry, are what keeps this hobby personal, and out of the hands of Amazon type retailers.

Thanks to all for the kind comments

Upcoming Order Deadlines

Preorders due this week - don't miss out!
June 23: Atlas Preorders
June 24: Broadway Limited Preorders
July 15: Broadway Limited Preorders

On Going BRH Sales

Click on the sale logo to access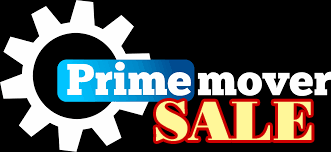 ---
06/13/21

MAP Pricing

Did you know that some manufacturers are requiring on line retailers and advertisers to sell their products at a Minimum Advertised Price or MAP.

BRH has been fighting against this policy as it costs you, the model railroad products consumer, to pay more for an item. BRH does not agree.
BRH wants you to get the lowest possible price we can give you and still make a profit. So we push back at every turn when this becomes and issue.

Case in point.

Two weeks ago BRH was left a very short voice mail from Ken Silvestri of Broadway Limited Imports that BRH was not complying with their new, as of March 2021, MAP Policy which states "MAP will be set at 80% except for Brass-Hybrid products at 85% of the suggested retail price and will be in effect from the time of the announcement through 90 days beyond the first ship date of the product to retailers and consumers".

The false reasoning behind an MAP policy is that lower than the set MAP pricing dilutes the brand. Not sure where that comes from as the brands quality perception comes from the actual quality of the products and that companies customer service. A lower than MAP price point or just the lowest price a business can sell an item for has nothing to do with that.

BRH for example, can sell a lower price point do to our very very low overhead and operating cost. Thus, you the consumer get the lowest possible price.

The manufacturer still is sell the product at the same cost to the dealers and wholesalers so they are making the same money regardless of what price BRH sells the products for.

Back in 2008 Ken and I had this exact same conversation and that MAP policy would be an enforcement nightmare. Back then there where many many more hobby stores and online retailers. Today there are fewer and fewer hobby stores which I guess makes MAP enforcement easier now and unfortunately cost you, our customers, more money.

This past Wednesday BRH contacted BLI and Ken Silvestri as follows:
Ken,

MAP is not a benefit to all of us! It stops sales to those of us with a lower operating cost that can afford to sell any companies product at a lower price. What is does is reduces sales and hurts the end consumer, our mutual customers!

As we discussed back in 2007 when you and I discussed this very topic.

After your call two weeks ago I am still finding product listed by other online retailers being sold at less than MAP! There is no level playing field. When will these dealers be removed from receiving BLI products to the benefit of all of us.

I predict that BRH will be selling less, if any BLI products with the BLI policy which means, without sales, we will drop BLI after 17 years!

Your thoughts for my weekly News and Updates for my customers?

---------------------------------------------------------------
His response:

Frank,

Your opinion is wrong. Research it.

Ken
---------------------------------------------------------------

My response:
Ken,

Your opinion is wrong! I have researched it! You are not backing up the reasoning for the BLI MAP policy.

The perception by the consumer, looking for the best price, does not perceive the value of the product (MSRP) as being a cheaply made or inferior product, as some manufacturers seem to mistakenly believe, the consumer just looking for the lowest rate.

BLI has a loyal customer base so that is not the issue. Why would the end consumer want to pay more for the same identical product if the lower price is available! I know I would not.

Take Amazon for example, there price points are very low on most products. And they break the supposed MAP policy on Lionel products for example, all the time. I have reported this to Lionel but nothing has changed. They have Amazon as a high volume buyer while BRH can not increase to that level of purchasing power. While the mom and pop hobby shops can not compete as they are forced to follow the MAP. It is easier and more sales related effective to cut off the small volume mom and pop and stay with high volume Amazon.

As of yesterday there are several on line retailers not following the MAP. If have been checking semi daily since your call.

Also, when you announce products the MAP policy is not listed as you stated in your voice mail and the wholesalers do not list the MAP prices or dates of the MAP effective dates. BRH downloads our database from each wholesaler directly and apply our standard discounts to those prices. We have done this for 17 years.

Discounting as low as a retailer can go does not misrepresent its true worth of that product. It represents to the end consumer value. BLI makes the same money regardless unless the consumer buys direct from BLI at full non discounted prices.

With BRH and others pricing as low they can go does not hurt authorized resellers (dealers) of the BLI product and does not damage the manufacturer-retailer-consumer relationship. The result is that the consumer will buy less BLI product!

If you are worried about brand identity, just keep creating a superior product and BLI will continue to have sales no matter what the price point a dealer can sale the BLI product at.

The bottom line is that you have to look at both sides. Stating in your MAP policy web page "properly positioned in all types of advertising in order to protect innovation, quality, and brand value" means what? Properly positioned? What does that mean?

The last BLI product announcement 6 New Announcements from BLI! Including the World's Best UP FEF in DIE CAST does not mention MAP Policy as you stated in your voicemail.

Please respond with details so I can explain the price increase to my / our customers.
---------------------------------------------------------------

As of this News And Updates, I have not received a response back.

So, BLI has a great product but for now we will have to raise the prices to the MAP level which will effect every BLI customer, no matter where they buy the product from, and cost them more money. I love the their product line and it has been a great seller and the recent announcement then release quickly sells a good amount of product with virtually no wait times like in many years past. No one benefits from MAP policies!

Positive Google Reviews

Last week I shared a very negative review that was posted. Well two BRH customers have stepped up and gave BRH 5 stars out of 5.
These reviews can be found in full on Google.com just search for Blue Ridge Hobbies Reviews for the full reviews

Thanks to Ian Kinney and Allison Dendy.

Ian states: I've ordered and pre-ordered several items from Blue Ridge and the service has been spot on every time. Make sure you read their policies page and you won't have any trouble. Keep it up guys!

Allison states: I've placed 14 orders through Blue Ridge Hobbies over the past six months. Overall, I've been very pleased with their service. When I am dissatisfied, it's the result of the current business climate where product is scarce and in high demand, not because of any fault with Blue Ridge Hobbies. I find their prices better than anyone else's on just about everything I've ever checked. When I order from someone else, and I do, frequently, it's only because someone else had product in hand that BRH can't get when I want it.

I have one recommendation for customers considering doing business with Blue Ridge Hobbies and that is that people should pay attention.
Add your review of BRH, good or bad to the Google review page!
Lionel Price Increase

From Lionel: Due to an increase in material costs, some Power & Control items will incur a price increase effective immediately.

Look for more and more manufacturers to raise prices!

On Going BRH Sales

Click on the sale logo to access



Upcoming Order Deadlines

Preorders due this week - don't miss out!
June 15: Rapido Trains Preorders
June 16: AtlasO Preorders
June 17: Broadway Limited Preorders

Order deadlines approaching soon:
June 23: Atlas Preorders
June 24: Broadway Limited Preorders
July 15: Broadway Limited Preorders

Rapido Trains Makes Surprise HO Model Announcements

Hot on the heels of its announcements last month, Rapido Trains has announced two new HO Scale model projects which are available
now. Rapido has released a handful of additional road numbers on its extremely popular GE B36-7. These units are available only
with sound and DCC and come decorated for ATSF (merger scheme), SP and CR (two schemes each). The surprise freight car
announcement is the 53' Husky-Stack Well Car. This popular intermodal car is available in six road numbers per scheme plus a
single TTX breast cancer awareness car. Quantities of all of these models are extremely limited run - order now!
CLICK HERE TO ORDER THE GE B36-7
Big News for N Scalers: Broadway Limited GE AC6000s Now Shipping

N Scale modelers love big diesels and new AC6000s fit the bill. This model is based on the 6,000-horsepower diesels introduced in
the 2000s. It features full Paragon3 sound and DCC for realistic sound and motor control. The Paragon3 sound system works with all
Broadway Limited Rolling Thunder(TM) advanced sound systems. You will love these diesels, so get them rolling on your
railroads now! MAP Pricing is now in effect.

CLICK HERE TO VIEW THE AC6000's

New Faller HO and N Arrivals Include a Variety of Structures

Modelers love the detail and ease of assembly of structure kits from Faller. New arrivals include many great structures easily
adapted to North American layouts by simply changing the signs, and in many cases sign changes aren't even necessary. Kits
include great brick freight houses, train stations, modern gas stations, ancient townhouses and more.
Check them out and order now!

CLICK HERE TO VIEW ALL FALLER PRODUCTS

It's Time for Cartoons: New Signs Arrive from Miller Engineering

Miller Engineering Light Works USA line of animated neon signs and billboards are very popular with modelers who want to add
action and animation to their layout scenes. New arrivals include a variety of billboards and window signs featuring Looney Tunes
cartoon characters as well as popular automotive icons Michelin and Napa Auto Parts. Most signs are available in sizes suitable
for HO, N and O Scales. Each includes a battery pack, electronics circuit and complete instructions. Get them on your
roadsides and rooftops now!

CLICK HERE TO VIEW ALL THE MILLER ENGINEERING PRODUCTS
---
---
THANKS FOR THE SUPPORT!