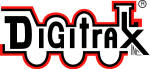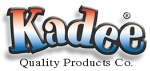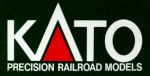 ANIMATED SIGNS

.


.
.


.
.


.
.


.
.
TRACK
.


.
.


.
.


.
.


.
.


.
About Us
Reasons to Buy From Blue Ridge Hobbies®

Blue Ridge Hobbies® offers the lowest overall retail prices for model railroading
equipment and supplies at one convenient location.

Blue Ridge Hobbies® provides service, selection and
support to model railroaders worldwide.

Our base discount is an automatic 25% off most manufacturer's
suggested retail pricing with some items deeply discounted up to 85% off.

NO GIMMICKS! Just low pricing.

SHOP AROUND AND COMPARE ---
You will find that our regular prices are lower then most other online and
retail locations around the world. With many specially priced
items lower than others sale prices!

Shipping at actual cost and secure online shopping.

With virtually no overhead compared to a traditional hobby store or
online store, we can offer you the lowest prices available.

We offer, what we believe to be, the one of the largest online
database of model railroading products to choose from in the world.
With the lowest overall pricing as well.

Save even more!
Use the Discount Coupon link.

Fast, courteous online service with
excellent customer support.

Blue Ridge Hobbies®
is redefining the online model railroad store!

Join our e-mail list and keep updated
on the latest in specials and manufacturer updates.

Blue Ridge Hobbies® Background

Blue Ridge Hobbies® is family-owned business specializing in model
railroading products from U.S. and International manufacturers.

The owners have over 50 years of customer
service experience and have been involved in model railroading since the 1960's.
That's over 56 years of model railroading experience!

We pride ourselves with competitive prices and excellent customer service.
Follow the links to see for yourself.

We offer 2 ways to order, including our secure shopping cart system or order by phone.
Best of all, your overall purchase will cost you less with Blue Ridge Hobbies® .

Located in Greenville, South Carolina near the Blue Ridge Mountains, 90 minutes from
Atlanta, Georgia and Charlotte, North Carolina. Just off Interstate 85.

We carry exactly what model railroad products you may be seeking.

Shipping and handling cost is the actual cost. We do not add extra fees
(other than insurance) which is required on most orders.

Blue Ridge Hobbies® Early Timeline

April 2005: The decision to build an online store is made and immediately the website is live
with limited information and products. GoDaddy.com is chosen as the ISP provider.
Tentative "live" opening date October 1, 2005. Walthers becomes the first supplier
while the store front, brick and mortar location under goes consideration.
Cart32 is picked as our shopping cart software provider.

June 2005: Progress on the website was moving along at brisk pace when on June 7,
the internet connection was lost. The internet access supplier,
Charter Communications, could not seem to locate the problem and website creation
came to a complete standstill. The construction of our retail location moved along,
with the storefront to be accessible for interior completion by August 1, 2005.
When Blue Ridge Hobbies® was to take possession of the retail space.

July 2005: After over 30 days without internet access, we are but creating the website
when again on July 22 the internet access was lost again! This time for 2 weeks.
Construction on the retail space is delayed due to weather from mid June.

August 2005: Website page creation continues and the "featured manufacturers"
pages are targeted for completion by September 14th.

September 2005: 2 weeks offer before the target opening date,
unanticipated price increases occur and all manufacturer pricing needed
to be updated. Online opening day pushed back 30 days to November 1.

October 2005: By October 15, "featured manufacturers" pages are completed with master
product lists for all. Work begins on secondary manufacturers pages. Construction
delays on retail location. Decision is made to obtain an 800 number prior to retail store
due to construction delays. First small ad for Model Railroader magazine submitted
for the January 2006 issue (December 2005 news stand date).

November 2005: Another Atlanta Trainshow in Marietta at the Cobb Center November 19 and 20.
At this show we offered product for sale from Peco, Lifelike, Miniatronics, Walthers,
Micro Engineering and Rix. We gave away 2 train sets.

As of 5p November 300 manufacturer's pricing pages (ALL SCALES only at this time) added for shopping.
The next 50+ pages will be added as fast time will allow!

The Atlanta Greenberg Train Show went well.
We spoke to well over 500 people over the 2 day show.
Adding nearly the same amount of names to our email list.

Manufacturer's with single pages should be added by 11/08/05.

Pre Grand Opening Sale and website testing starts November 1 thru 23

Additional web pages being processed to bring total ALL SCALES links
up to 300 by November 23.

December 2005: Our first ad in Model Railroader is delivered and business doubles over night! The
decision is made not to take over the retail space do to construction delays.

Over 98% of the 100,000 products we offer are now available on line! We are now making them easier to access.
This should be completed by the end of the year.

ISP was down again 12/1 thru 12/12. See the News page for more details.

Ice storm strikes Greenville, SC and Blue Ridge Hobbies® is closed for 2 days without Power, Phones or Internet
from the 15, 16 and 17th. Power is restored mid day on the 17th. Order filling is delayed by 2 days. See the News page for more details.

October 2007: Our first retail store opens and is a huge success!
October 2009: Our second retail store open across the street from our original location. We increased store size from 1,200sf to 5,000sf!
November 2009: The Miniature World of Trains non profit concept is developed by Frank Ruby just as model railroad product availability becomes a problem.
December 31, 2011: BRH completes it's must successful year reaching close to one million dollars in sales despite the lack of product availability. Staffing
reaches 6 people to help with the every growing customer base.

September 2012: BRH decides to downsize the retail store as product availability continues to be an issue. Retail location is moved back across the street and
BRH takes over 2,400sf and sub leases 900sf to the Miniature World of Trains. BRH changes from sole proprietorship to LLC. Horizon Hobbies parent
company of Athearn / Roundhouse and McHenry refuses to accept change requiring BRH to sign a personal guarantee. The decision is made not to sign
the guarantee on principle and the lack of dealer customer service issues that started during the Christmas season 2011 and drop these lines from what
BRH offers.
June 2013: Miniature World of Trains non profit moves to its first location in downtown Greenville. BRH begins to liquidate its inventory to prepare for the
move into MWOT space ASAP.
June 2014: BRH closes down 1,200sf of 2,400sf of retail space as retail store foot traffic dwindles due to lack of stock availability. Online sales dwindle
as well without enough stock to sell. When BRH started 140,000 items where in the database with about 90,000 items available for purchase each day.
Currently the database of products available remains the same but only about 45,000 are available for sale.
July 2015: Miniature World of Trains non profit closes its downtown location and moves to a new 18,000sf location. BRH prepares for the move to this location.
February 2016: Miniature World of Trains non profit closes for good. BRH prepares to restock current retail store with the staples of the hobby. Track, scenery
and rolling stock due to product availability issues and space available to stock the store. The decision was made to only stock HO scale items in the store
due to space limitations at this time. N scale will be eliminated from store inventory due to lack of sales and O scale will be eliminated over time with
the bulk of sales only happening during the Christmas season. Redevelopment of Miniature World of Trains(TM) as an LLC begins.

December 2016: Sales up 125% over 2015 same time. Strong retail store sales as well. Product availability is getting better!
January 2016: Development of the MWOT LLC presented by Blue Ridge Hobbies LLC begins to jell. Sales are again strong up 28% year to year!
---
Currently our online store provides more product and lower prices
then most local hobby shops and online business.

We ensure the best quality, collection, and service, and will continue to advance to serve enthusiasts
around the globe. We have great buying power in the U.S. and Internationally, making it easier for
us to give you better prices and help you find rare collectibles, discontinued items, or anything that you can't
find from other dealers or stores.

Our mail-order department will ship anywhere in the world.
We accept VISA, MasterCard and Discover. And in some cases, checks

We do not sell second-hand merchandise as new.

We are looking forward to serving you.

Thank you!



This page was last updated 11/24/2020