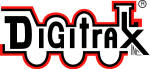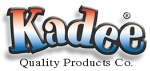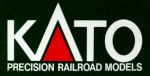 ANIMATED SIGNS

.


.
.


.
.


.
.


.
.
TRACK
.


.
.


.
.


.
.


.
.


.
Trix / Minitrix
Manufacturer ID 739

Founded in Nuremberg, Germany, Trix was best know for its metal construction sets until 1935,
when it unveiled its ground-breaking 1/87 Trix Express train set, which
allowed independent control of two trains at once. In the late 1960s, the Minitrix line
of N Scale models was introduced, which included American equipment. Acquired by
Marklin in 2007, Trix produces a wide range of two-rail, DC powered models
of European prototypes in HO and N Scales, as well as structures, track, tools and other items.
Scales: HO, N
Featured Products: Locomotives (steam, diesel and electric), rolling stock, two-rail track, starter sets.
Specific Eras: European Era I to Era
---
Manufacturer Updates
02/01/08
Walthers Named Exclusive North American
Distributor For Marklin / Trix

Wm. K. Walthers, Inc. has been appointed the exclusive North American distributor for Marklin Inc. A formal announcement will be made
during the Nuremberg Toy Fair, where staff from both companies will be on-hand to answer questions and review the new Marklin and Trix product assortments.

Dealers will notice some changes in the near future. Current inventory and warranty work
will be transferred to Walthers; Marklin Inc. will continue to process orders for standard
line items until the transition is complete. Marklin staff will continue providing sales
and marketing support to authorized North American Marklin and Trix dealers.

Dr. Tom Catherall will continue to provide technical support for the Marklin and
Trix Systems products and write the bi-monthly Digital Club newsletter.
Customer service for the various Club programs will be handled by the Marklin Inc. staff.

"This is an exciting opportunity for both companies and we are delighted to be working with Marklin." said Phil Walthers. "Walthers
expertise as the leading distributor of
model railroad products coupled with Marklin's support staff will provide a high level of customer service, and a foundation to expand sales and
market awareness for these very special products."
Also, Blue Ridge Hobbies is now a Marklin Authorized Dealer. Some new Marklin
products have already arrived at our store in HO and Z. The Marklin
database will be updated to reflect this change and our 25% discount ASAP.

If there are products you would like that are not reflected on the Marklin product search please, please call or email us at contactus@BlueRidgeHobbies.com.
Märklin takes over LGB manufacturer:
German model-railroad manufacturer Märklin in late July announced the purchase
of Ernst Paul Lehmann Patentwerke, the Nuremberg-based manufacturer
of LGB trains. Terms of the purchase have not been disclosed.

Märklin was itself purchased by investment group Kingsbridge Capital Ltd. a year ago.
The Göppingen-based company says it will produce the large-scale LGB
models within its own production network. 08/14/07