NEWS AND UPDATES
01/16/22

9" Of Snow!

Snow started around midnight on Sunday and ended around 12pm or so.

No big deal it was an heavy wet snow.

However, the BRH office lost power around 8:30am until around 8:30pm.

Again, no problem as we have a back up generator.

As the power went down, one of our computers was booting and it looks like the short spikes in the power fried the power supply in the CPU. New one is on order.

However, we could not work on the product database update on the back up computer as some of the software was not loaded on the back up. We had to do that.

So, this news and updates is late as well as the product search update.

Shipping And Deliveries

Looks like the roads in northern Greenville, SC are very very icy.

Not sure if there will be any deliveries today from Fedex and UPS. USPS is closed for MLK day.

According to the morning weather and the SCDOT secondary roads may not be passable until Tuesday.

So nothing inbound or outbound will be leaving from BRH until Wednesday it seems barring any further computer issues.
Miniature World Of Trains™

Mini Update

There will be more to come in the full MWOT™ coming soon.
We have added yet another venue into the mix of locations which is a real long short, ut we are looking into it. More on that venue in the mini update.

Also, just to let everyone know there is about $130,000 invested into the for profit MWOT™ as of this update.

We still need investors, donors to reach our funding goal and we need volunteers some volunteers to help build the initial displays.

Please visit the following MWOT™ pages:

Invest or Donate
https://www.miniatureworldoftrains.com/Investment.htm

Volunteer
https://www.miniatureworldoftrains.com/Volunteer-2.htm
---
01/09/22

Sorry to be so negative with this update!

Easton Warehouse Partial Slowdown

BRH was informed the other day the Covid has hit the Easton Warehouse.

According to the warehouse email: "Up to this point we have been very fortunate making it through the Christmas season without any major Covid issues. Unfortunately, today we have a major issue. 60% of the warehouse staff is out. No one is seriously ill and they will be back to work as soon as they feel better. The rest of us are being safe and hoping no one else gets sick. Please be aware that orders may ship a little slower than normal this week. Thank you for your understanding. Stay healthy."

So far this week BRH has not seem any issues with order fulfillment with the warehouse.

There are no issues at the Milwaukee or Jefferson City Warehouse as of this update.

Surcharges

Surcharges from the manufacturers and wholesalers continue to occur.

Lionel and Rapido have a "temporary" 5% surcharge on all newer items as we announced last week. These surcharges are now being passed along to our customers as the surcharges are not part of the BRH pricing. Also, the Milwaukee Warehouse is now passing along special shipping charges on "oversized" item like grass mats. Again this cost will have to be passed along to our customers as needed.

Lionel items with the surcharge are noted as such in the product description. Rapido only lets BRH now when we get the shipping invoice! And with the oversized additional shipping charge you should just assume that things let grass mats, flex track, cork, train sets etc. , might have this surcharge. BRH will not now if there is a oversized surcharge until after the item(s) are shipped. BRH has no control over that.

Keep sizes of products in mind when you order. BRH does its best to keep shipments down to the minimum number of shipping boxes.
So, for example, do not order flex track and then a building because there are no boxes conducive to shipping these items in one box!
If you have an issue with a possible surcharge on an advance reservation or back order, please contact BRH by phone during our normal business hours so we can cancel your order!

Keeping Your Information Up To Date

Again there are issues with people not keeping their information up to date.

It is the responsibility of each customer to keep your credit card information, address, email and phone information current. If your credit card information, such as credit card expiration or a change in credit card information or address, email and phone information you must notify Blue Ridge Hobbies™ immediately by telephone during our normal business hours and speak with customer service OR you can update your credit card information using the secure Blue Ridge Hobbies™ Product Search Page Shopping Cart and picking the item CREDIT CARD. The other fields do not need to be filled out.

Merchandise Not Paid For
Here is the reason we are no longer doing advance reservations and back orders for most of your customers.

This week there has been a trend of established customers placing order and then when
received the merchandise in for shipping their credit card will not process for one reason of another! We make three attempts to contact the customer to resolve the issue via the Cart32 shopping cart email and / or our regular contactus email or possibly a call.

If a customers does not respond the order is cancelled and that person will no longer be able to order from BRH again. In some cases we have a deposit on file which we can not refund to the credit card and we do not issue checks since we do not know if the customer is at the address we have on file or maybe deceased!

Also, some customers that have previously purchased from BRH are having issues when we try to ship a brand new order. Their credit cards do not work for any number of reasons.

This costs BRH a lot of money. Out of 20 advance reservation we processed this week 5 of them had credit card issues. That is 25% of these orders. This is unacceptable.

Most of our customers, both old and new, do not have this problem. But this problem costs BRH time and money.

So we do not have to raise prices to cover these loses, we will be pre charging all orders effective immediately for the merchandise only at the time of order. Then shipping, handling and any surcharges from the wholesalers and manufacturers will be added in a second charge when the order(s) are ready to ship.
---
01/02/22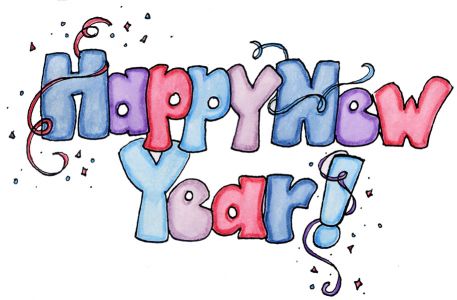 Thanks For 2021

Thanks to everyone for a very busy and challenging year.

Product shortages and lack of product availability where the highlight for 2021.
Bad reviews on Google because people do not read the store hours and the policy regarding visiting the retail store.

Overall sales have 2021 down an even 10% over 2020. The trend for the 4th quarter was down as well and December 2020 vs 2021 a whopping 35% year Again because lack of available product.

For the last 90 days but over it looked good on paper. New customers up 76%, returning customers up 165%, average receipts up 54% and average items per receipt up 13%. But those items where not big ticket items like locomotives!

January is our busiest month each year and so far for the first week sales look promising.
---
12/26/21

Sale End Times

Most BRH sales end at 9pm however some customers have been sending in orders after 9am. Sometimes hours and sometimes days after the sale ends.

Effective with the current sale, if your order is received after the 9pm deadline, you will be charged the current price for the ordered item at the time the order is received via the shopping cart.

The reason for this is that the wholesalers and manufacturers end sale pricing on certain dates and will not honor the sale price after the sale is over.

Fedex, USPS and UPS

I was shocked this past week when shipments from the Milwaukee and Easton warehouses arrived at BRH within 3 days of ordering. Something we had not seen in some 3 years! Maybe that will continue into the new year!

Fedex and USPS are running short delivery schedules on Friday 12/24 and 12/31.

Warehouse Holiday Closures

The Milwaukee Warehouse was closed Thursday 12/23 and Friday 12/24 and will be closed Friday 12/31/21 plus the normal Saturday and Sunday closures. The Easton Warehouse and Jefferson City Warehouse was closed Friday 12/24 and will be closed Friday 12/31 plus the normal Saturday and Sunday closures.

Shipping Delays

With all of the warehouse and delivery to BRH closures the outbound from BRH shipping schedule will inevitably be delayed and will most likely not be back on track until the week of January 17th. This happens every year so no surprises at this point.

As with the pre Christmas shipping, all current orders received had been shipped by Christmas that have arrived at BRH by 12/23/21

There is a large amount of Rapido, Walthers, Atlas and other manufacturers that we have received back orders and advance reservations from that are currently being checked in and sorted. These arrivals most likely will not ship until after the first of the year.

USPS Rate Decrease

The holiday shipping cost increase with the USPS officially ended today so prices have reverted back to lower / regular pre holiday pricing.
---
12/23/21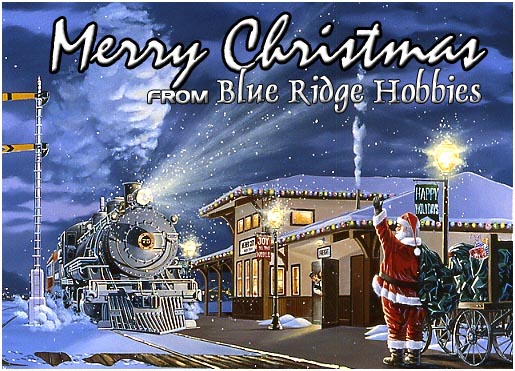 ---
12/11/21

Deliveries To BRH

As of this email inbound deliveries to BRH are coming in a reasonable amount of time considering the normal high volume of holiday shipping and the Covid caused delays!

Unfortunately some deliveries are coming in reverse order. The Monday delivery was supposed to be the Tuesday delivery and the Monday delivery came in on Tuesday, short one box which came in Wednesday so that caused a delay on sorting and shipping orders to you, our customers.

BRH is working as fast and as hard as possible to turn around your orders.

Rapido Surcharge

Now In Affect!

BRH has received its first invoice from Rapido with the temporary 5% surcharge
on all for invoices, effective December 1st, to help offset the dramatic
increases in materials and shipping costs. BRH's Rapido product
pricing now will reflect the increase on all items shipped going forward
until the temporary surcharge is discontinued by Rapido. This surcharge is not
reflected in the MSRP or BRH prices it will be added to the order when the order ships
to you. This adjusted price will be reflected on
your sales receipts. The Skyline Domes are excluded from the surcharge
mentioned above.

No News And Update

Due to the high volume of orders and the time it takes to get them all shipped,
there will not be a news and updates on 12/19!
---
---
THANKS FOR THE SUPPORT!